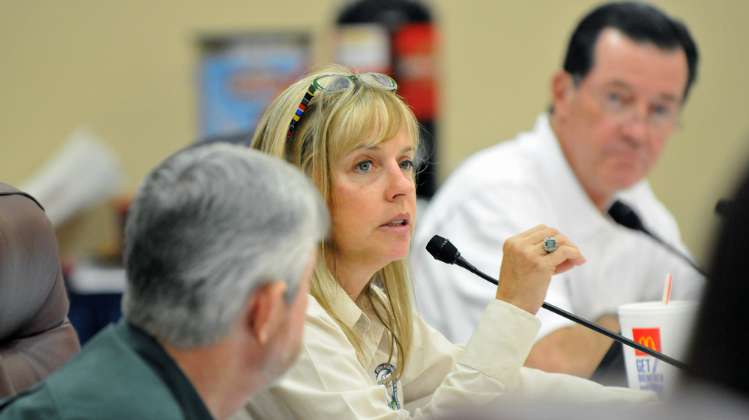 I am a third year member of my city's transportation commission. We have monthly meetings that last 2.5 hours on average. The long ones run 3-4 hours. Last night we had a long one.
When I'm in a long meeting, I can't help but think about ways to make it shorter. Over time, I've noticed some patterns that contribute to unnecessarily long meetings.
Long meetings can be shortened by adopting three simple practices.
Don't Present Material We've Already Read
Each week we get a thick packet of material. I read/skim it all. I want to be prepared and assume the other people in the meeting have also prepared.
That's why I'm irked when an agenda item begins with a presentation of the same material. Last night we had a presentation about the alignment for a new park trail. We had the same presentation two months ago. It was also in the packet.
We could have saved 20 minutes by simply going with, "We are here to vote on whether to recommend the map to the Council. Does anyone have proposed changes or questions that need to be addressed before we vote?"
Limit Discussion Once the Outcome Is Known
My guess is that most people are on the commission because they like talking about transportation issues. If you give me chance to talk, I will, even when I know it works against me getting home at a reasonable hour.
Often, with only a minute or two of discussion, it's clear that the proposal before the group is going to be recommended as is. While continued discussion might be interesting, it won't have any impact on the result. At this point, it would be best to suggest that the commission proceed to the vote.
Keep the Meetings Action-Focused
Finally, the agenda item materials in the packet each have a header sheet that describes the item and what is to be done with it. There are three options, one of which will be checked:
Action
Discussion
Information
Information items should be included in the packet, but not discussed in the meeting. I appreciate the option to be informed. I'm not happy when it's forced upon me without a clear reason.
Discussion items should be included only if there is a specific and useful output that will result from the discussion. For example, maybe the city is looking for a list of ideas and they have asked the commission to provide that list. In that case, we generate the list and move on.
Action usually means formulating a recommendation and voting to pass it along to the city council for final action. In most of our meetings at least half of the time is consumed in activities that don't lead to any sort of specific output.
Shorten Your Meetings
Most meetings have plenty of waste and fluff. Figure out what doesn't need to be part of yours and then cut it out.
What rare practices can you add to the mix? I'd like to know what you think. Leave a comment.