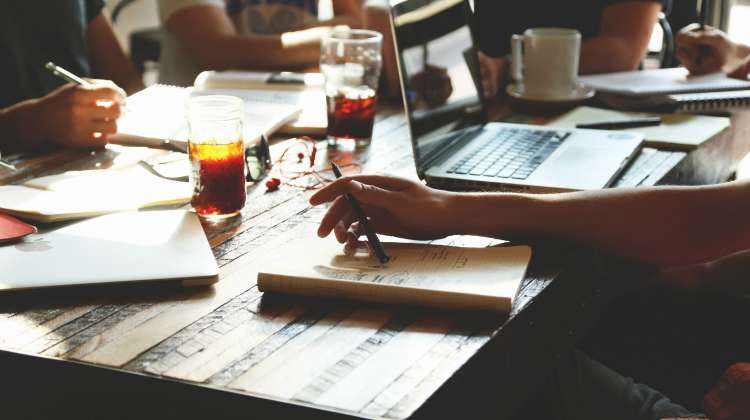 Last week I decided to survey the meeting tech landscape. A quick search for "business meeting apps" and "meeting productivity software" turned up plenty of options.
Technology can help with these tasks
Each app seemed to address a specific meeting need. Here are the major categories I found. (Note: This page contains affiliate links.)
Scheduling
This is a good niche. Finding time when everyone can meet has always been the worst meeting planning job. Technology is the perfect solution.
Of course, in order for computers to match up calendars, human beings need to keep their calendars up-to-date. Recent experience tells me that's not always the case.
Connecting people at a distance
Every day it seems that more and more people are working somewhere other than where their coworkers are located. Meetings necessitate telephones and/or the internet.
GoToMeeting and other conferencing technologies do the job well enough, although the operators need to know how to use the system to make them work properly. Too often, there are problems that detract from the meeting's success.
Note-taking
I never found this task that difficult. A legal pad or a doc on my laptop usually does the job. Based on the number of apps that claim to help people do this better, it must be tougher than I think.
Task management
Most meetings generate action items. If yours don't, you might need to to work on your meeting's purpose. To keep your plans from falling through the cracks, you need a way to track all that planned activity. Apps like Trello and Asana serve this purpose.
File sharing
Instead of emailing all those supporting docs to one another, file sharing software allows us to maintain a single repository of data and share it with anyone we want. I do love my Dropbox.
General communication
After the meeting we may need to stay in touch. Email is the most common way this happens, but other players have emerged in this space as well: Slack, Yammer, and Chatter to name a few.
The Missing App
These apps all perform a useful task, but the technologists are missing the most important element. Meetings are essentially a human activity. At their core, they are people talking to each other to achieve a shared goal.
To produce positive results, the conversations need to be:
Safe
Respectful
Candid
Focused
Creative
Understandable
Balanced
Engaging
Decisive
Goal-oriented
And while I saw apps that might help in some of these areas, most can't create this kind of conversation.
Technology isn't going create better meetings for you. The answer is to create more effective human interaction. And for that to occur, you need meeting leaders who are skilled facilitators. Perhaps it's time you install a facilitation app into your organization's meeting culture.
What have you tried to generate better conversation during meetings?